3-in-1 Vacuum, Power bank, Light GIFT SET, BLACKFRIDAY SALE, 50%OFF
H1 PRO
Good PAPA'S BLACKFRIDAY SALE HAS LAUNCHED NOW!
You Can get this versatile 3 in 1 Gift Set 50% OFF now. The original price is $119.99, discount price is $59.99 only!
Limited stock. Hurry up!
It is an ultimate GIFT SET for this Thanksgiving and Christmas day!
DESCRIPTION
GOOD PAPA 3-in-1 vacuum, power bank, flashlight gift set features a portable cordless vacuum, a high capacity power bank, a multi modes flashlight and a carry bag.
Our idea of this combination aims to solve different messes just with one product.
The portable vacuum can provide great suction, easily deal with dust, pet hair, food residue, sand etc. With small size, it can be stored in the glove compartment.

The high capacity bank power has a 5000mAh lithium battery, can recharge phones, tablets and any other USB compatible electronic devices when traveling.

The multi mode flashlight can be used as a torch, illumination, a red-blue flashlight in emergency situations and a mosquito repellent light on outdoor trips.
Story
The great idea of this handy set comes from one of our loyal customers Woody, who is a father and enthusiasm in outdoor activities. Woody is always on his road to beaches and camping sites with his family. It's really a mess to prepare all kinds of travel equipment and devices, so we developed this revolutionary product.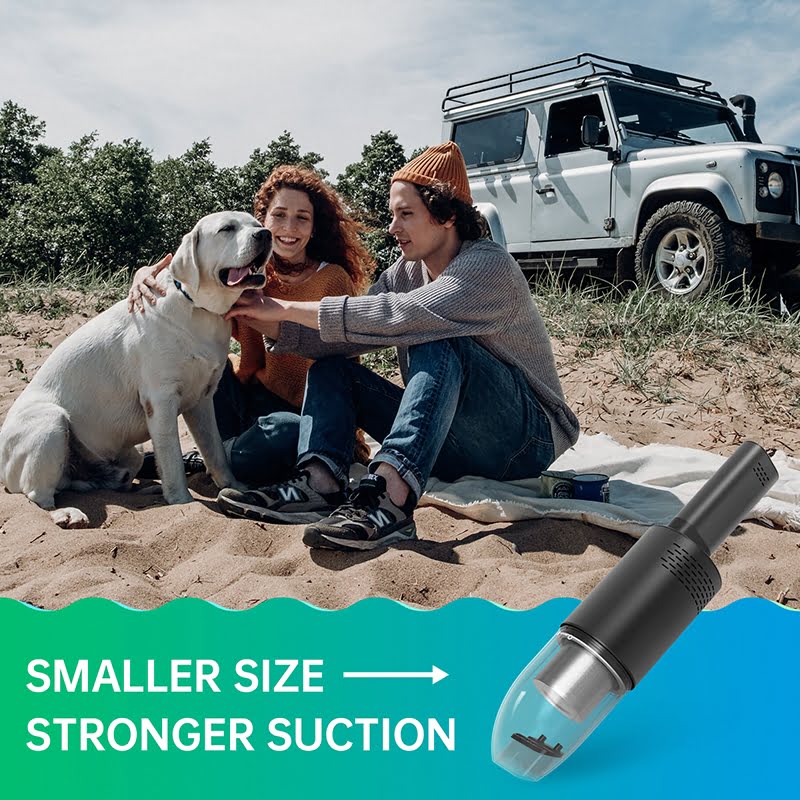 Woody uses the vacuum to clean the car seat and floor mat with dog hair, food residue, debris, dead insects, sand, soil, etc. Just like Woody said, it is a wonderful experience to take the vacuum out of the glove compartment, clean, dump waste, and store it back just in a few minutes. Always keep the car clean and hygiene can reduce bacterial and keep healthy.
When they have a trek, he brings the power bank to charge the phone to avoid losing his way home and connection with friends. With backup batteries, he can listen to streaming music and radio, upload posts to social media and so on.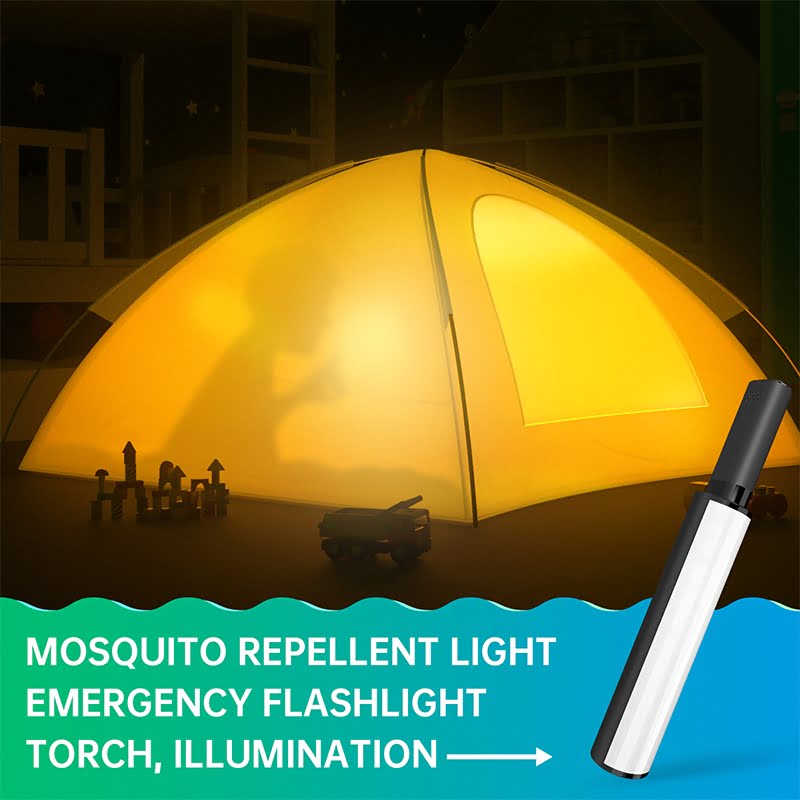 The multi-mode light can be used as a camping light or mosquito repellent light which keeps the mosquito away and keeps kids safe and hygiene.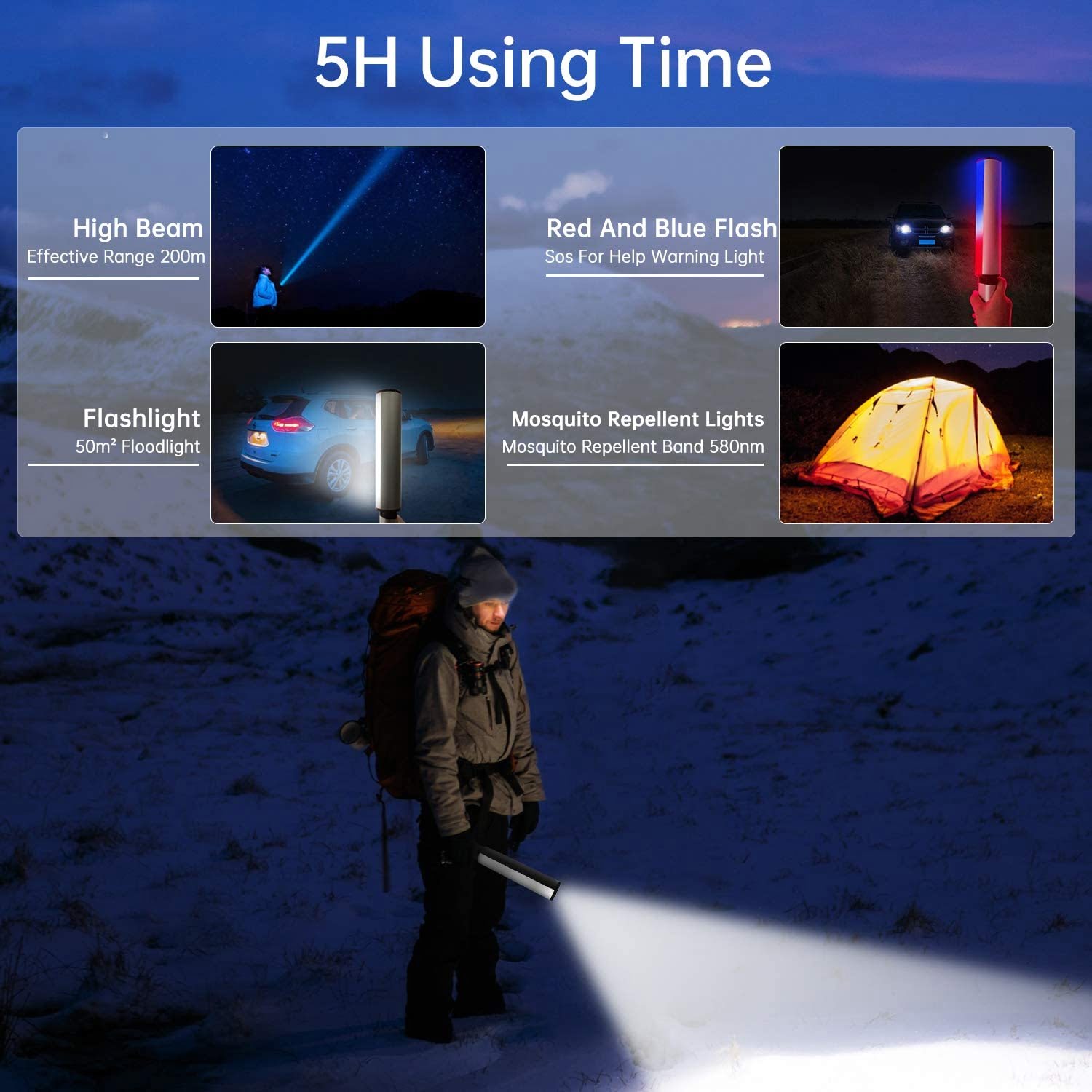 When stuck in an emergency situation, the red-blue flashlight can be used to alert passing cars and signal for help.
This fabulous gift set is a must have when traveling.
Features
Super power technology

- 74W motor, 5500Pa suction.

Fast charging technology

- Fully charge in 3 hours

Economical

- Rechargeable lithium battery.

Eco-friendly and sustainable

- Washable HEPA filter, wash more than 600 times.

Cleans Quietly

- Efficient cleaning without loud noise.

Travel Friendly

- Textile carry bag included, only 1.8lbs in total.
The Incredible Technology Behind The Magic
Equipped with the super power technology, the GOOD PAPA vacuum has up to 32000 rotations per minute speed, which can provide 5500Pa strong suction. The 360ml and translucent bin has a large capacity, only one disposal to clean the whole car. The 2-in-1 crevice tool is used to clean the narrows and air outlets.
The lightweight car vacuum cleaner adopted the 360-degree cyclone technology and double-layer filter. HEPA filters make the air and dust separate quickly without blocking the filter. These filters are removable and washable, increase the cleaning effect, and extend the lifespan.
Leading Lithium Battery Technology
With the supercharging technology, it can be fully charged in 3 hours.
The power bank has a 5000 mAH capacity, which can charge phones, tablets, and any other USB compatible devices. Thanks to the leading charge technology, the safeguard charging chip can monitor the charging process and keep your devices always safe when charging.
Application scenarios
What is GOOD PAPA Car Vacuum Gift Set?
Perfect for
About US
GOOD PAPA is a leading household cleaning electronic appliances brand that has been established for more than four years. Our commitment is to provide intelligent household appliances to everyone who loves home life.