Best Power Spin Scrubber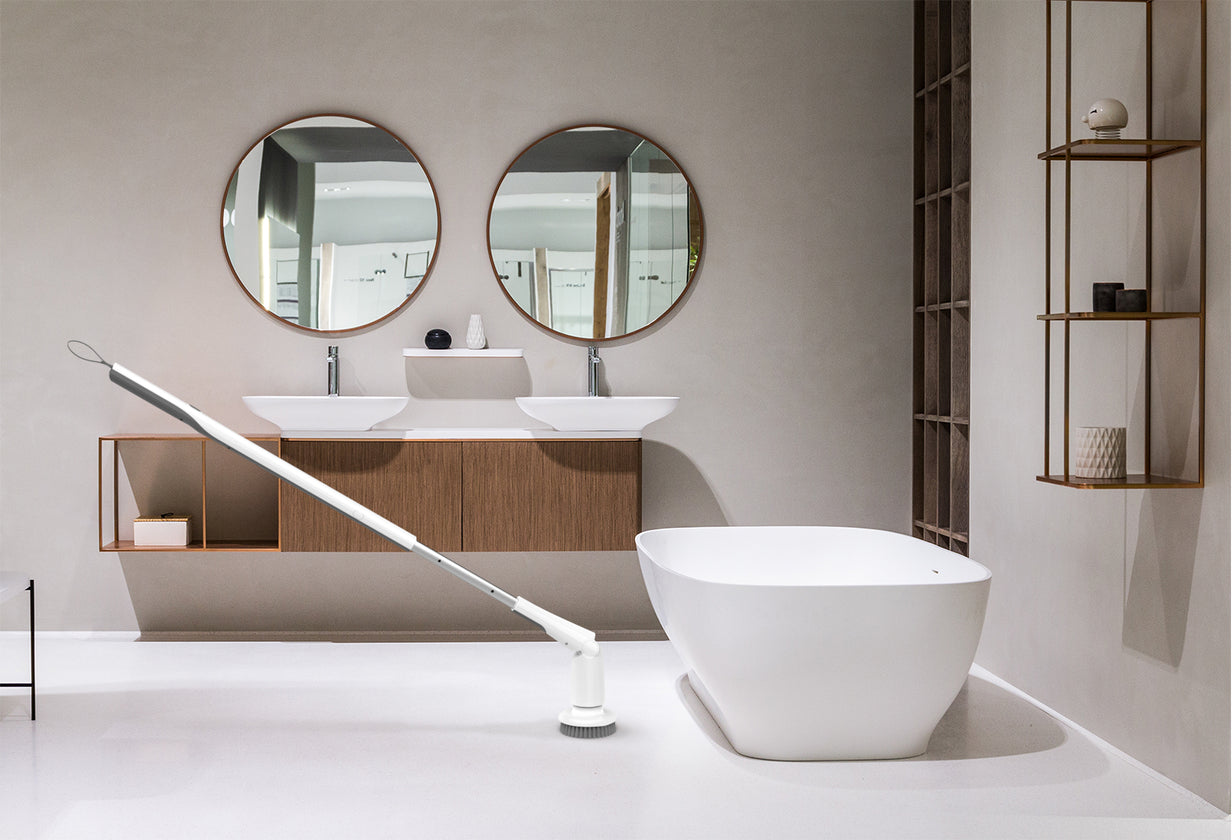 A strong power spin scrubber is always in high demand and for all the right reasons. These technologically advanced cleaning aids have made life easier for many working moms, homemakers, and cleansers. These machines are fast, efficient, and now necessary for home cleaning purposes; every house needs to have one.
Having said that, the task is not to find a electric spin scrubber. Instead, it is finding the best electric spin scrubber. The importance of choosing the right spin power in these machines is often underrated, and not many people think about it when they go to buy a electric spin scrubber for themselves.
This should change!

Why do we need power spin scrubber?

A power spin scrubber is a useful addition to any household's cleaning arsenal because it allows you to eliminate tough stains without using too much elbow grease. The best models are not only powerful, but they also come with the attachments necessary to clean bathtubs, sinks, showers, toilets, and floors.
Keep in mind a number of key considerations when shopping for the best power spin scrubber for the bathroom, including their attachments, brush hardness, power source, run time, rotating speed, and waterproofing, among others.
There is a reason why strong spin power is a preferable feature in a spin scrubber. The greater the torque, the more effective it is. A power scrub ability means that a machine can extract dirt and other unwanted materials with more force. Hence, it means that you can clean tricky corners, rugs, carpets, and other intricate items and places with more ease.

Strong torque power spin scrubber such as Goodpapa electric spin scrubber QXJ-M2 and spin scrubber QXJ-M3

In contrast, high torque power means that the spin ability can extract dirt, dust, and other unwanted items with more force. This feature makes it easier for them to attract and remove anything from hidden corners and tricky areas of the house, including fabrics, carpets, and curtains.
This particular feature also allows them to scrub more categories of items, including  tough mildew, stains, and filth stuck in hard-to-reach spaces.

 
The best power spin scrubber to choose:

Goodpapa: The above-mentioned strong torque spin scrubber are by the manufacturer company Goodpapa. These are electric spin scrubber that do the home cleaning job for you. These are all power spin scrubber that find and remove everything unwanted on your floors. With a powerful 7.4V  2*2000mah rechargeable battery, It can work continuously for 45-120 minutes after 2 hours of fast charging (The actual use time depends on the cleanliness),the GOODPAPA power spin scrubber increases speed up to 280RPM.

Homitt electric spin scrubber works as a handheld unit for sinks, counters, and grout, but when extended, the long handle makes it easy to scrub your floors and tub without even bending down. It comes with four interchangeable brush heads for all kinds of jobs, and the dual 2150mAH batteries mean you get a full 90 minutes of cleaning time after just a 3.5-hour charging period. While this pick is okay with the occasional splash while cleaning, this option should not be submerged in water.

Youkada adopts a traditional design method with classic appearance to give you the most comfortable cleaning tool. Comes with three types of brush and extendable handle, they are effective to clean just any part of the house. They meticulously adjust every part and make modifications to let this machine work continuously for 60 minutes. They also provide a safety net by allowing the machine to be charged only when it is off. The design is absolutely waterproof, which will guarantee safety upon usage in a wet environment. 

Acrimax  electric spin scrubber has five different kinds of brush types: dome brush, corner brush, flat brush, sponge, and cloth. This electric spin scrubber has 360-degree coverage and can be used up to 60 minutes non-stop with a speed of 350 rpm. For storage, they are conveniently hang-able and will not take up much space. The extending pole design will allow you to clean sinks, ceilings, or bathroom floor without having to stretch or bend your joints. This wall tile cleaner machine is designed to be waterproof, which makes it perfect for bathroom condition. Besides, the cordless form allows this scrubber to be used anywhere, including outdoors.

Conclusion
Finding the best power spin scrubber is an essential but tricky task if you don't know much about the product. Hopefully, now you do. Electric spin scrubber can be quite expensive, so spending money on the right product is essential.
Using all of this information, you will be able to make a better choice when buying a power spin scrubber for your household.
Leave A Reply
Your email address will not be published. Required fields are marked *