Bring Your Skills And Talents To Limelight As You Partake As One Of The Goodpapa Influencer. Your Talents Know No Bound.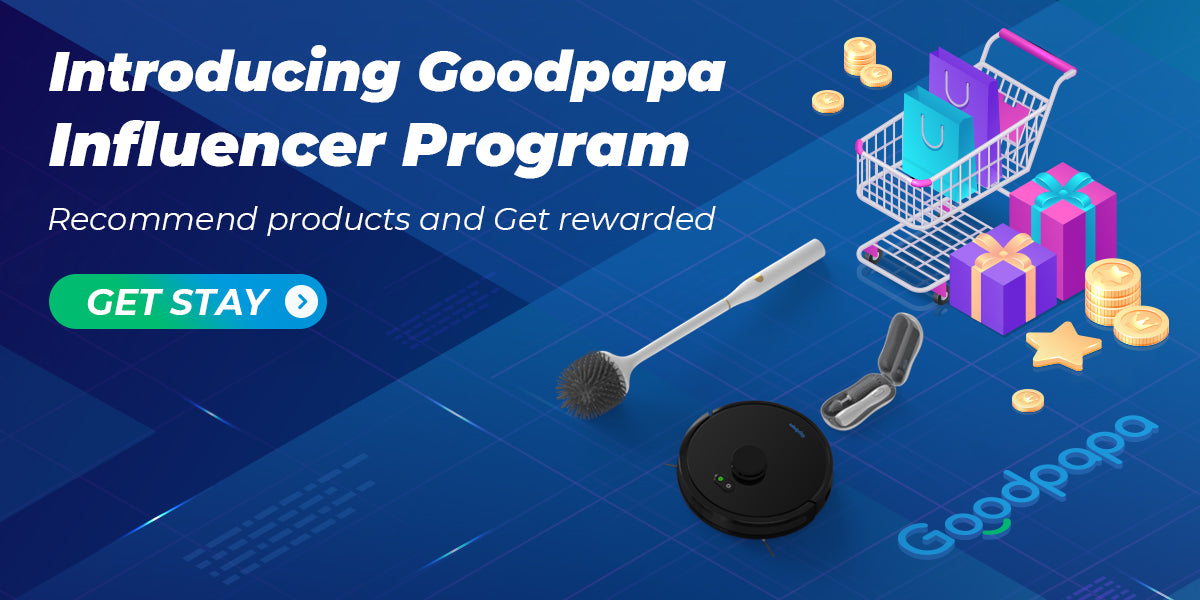 If you are Goodpapa fan, waiting to have a greater chance to show off your talent to the world, then cheer up because  an exciting platform called Goodpapa Influencer has been designed for you. Your Dreams Can come to reality if you are determine to work beyond limitations
China,  April 22nd 2021- Marking by memorable milestone achievements so far Goodpapa is now widely considered as one of the nation's top destination for memorable events. They are proud and absolutely thrilled and excited to announce their new project Goodpapa Influencer which indeed aim to encourage talented hardcore Goodpapa fans  across USA, Australia, Britain, Germany and the Globe to create variety of premium content and meet the growing requirements of worldwide Goodpapa fans. Therefore, Goodpapa Influencer project will be an optimal opportunity for hardcore Goodpapa fans with outstanding talents across different professional fields to showcase their talents so as to realize the optimization of content output and expand the Goodpapa fans culture. No matter where you are from, if you have great passion for Goodpapa, keen interests and skills in creative writing, product review, video making and photography related to Goodpapa, then come up with your work, and you might get a chance to be one of the members of Goodpapa Influencer elite team.
Been world's most trusted destinations for  Skills and Talents Show business, it has experienced rapid growth over time and as well as a notable significant fan base. Goodpapa intends to forward the same substantial event management services for the overall greater good of mankind at the Goodpapa influencer Project. Their talented team of experts possess decades of knowledge in their arsenal for powering profitable Project with additional expertise in show business which tend to make this project a memorable one for all participants.
"We at Goodpapa has always admired and appreciated the love, passion and talents our Goodpapa fans have. And considering that versatility and skills our Goodpapa Fans bear, our heart always crave for more to have from them" Said the Head Of Goodpapa Influencer Project.
 For information on all you need to apply click Here  and send us your application Goodpapa team will contact you via PM. 
Requirement and Qualification
Agree with Goodpapa culture with great enthusiasm and high brand awareness.
Have an extremely high interest or talent in a certain field, such as creative writing, unboxing & review, video production, photography, etc.
Able to produce insightful original content (copywriting, videos, pictures);
Willing to and actively promoting personal production content with the support of global platforms so as to realize complementary advantages.
Benefit And Reward
Each Goodpapa influencer will earn USD $190- $1000 bonus cash back on one product
We will reward you USD $20 -$100 reward cash for every one video/picture
We will offer you Goodpapa products worth USD $150- $300 per person. And that is just a conservative estimate!
Enjoy free shipping for all Goodpapa influencer
Share videos to your social media, For every video you share, you get USD$20-$100 reward cash; The more you share, the more reward cash you get!
Enjoy affiliate program & special discount code.
Top performers will be rewarded with Goodpapa products that worth $500 USD.
About Goodpapa Influencer
Goodpapa Influencer provides optimal opportunity for hardcore Goodpapa fans with outstanding talents across different professional fields to showcase their talents, and they are known to always admire and appreciate the love, passion and talents their Goodpapa fans have. 
For more Information about Goodpapa influencer, please visit https://www.goodpapa.net/pages/goodpapa-influencer
Leave A Reply
Your email address will not be published. Required fields are marked *