Get the Best Spin Scrubber Deal in 2021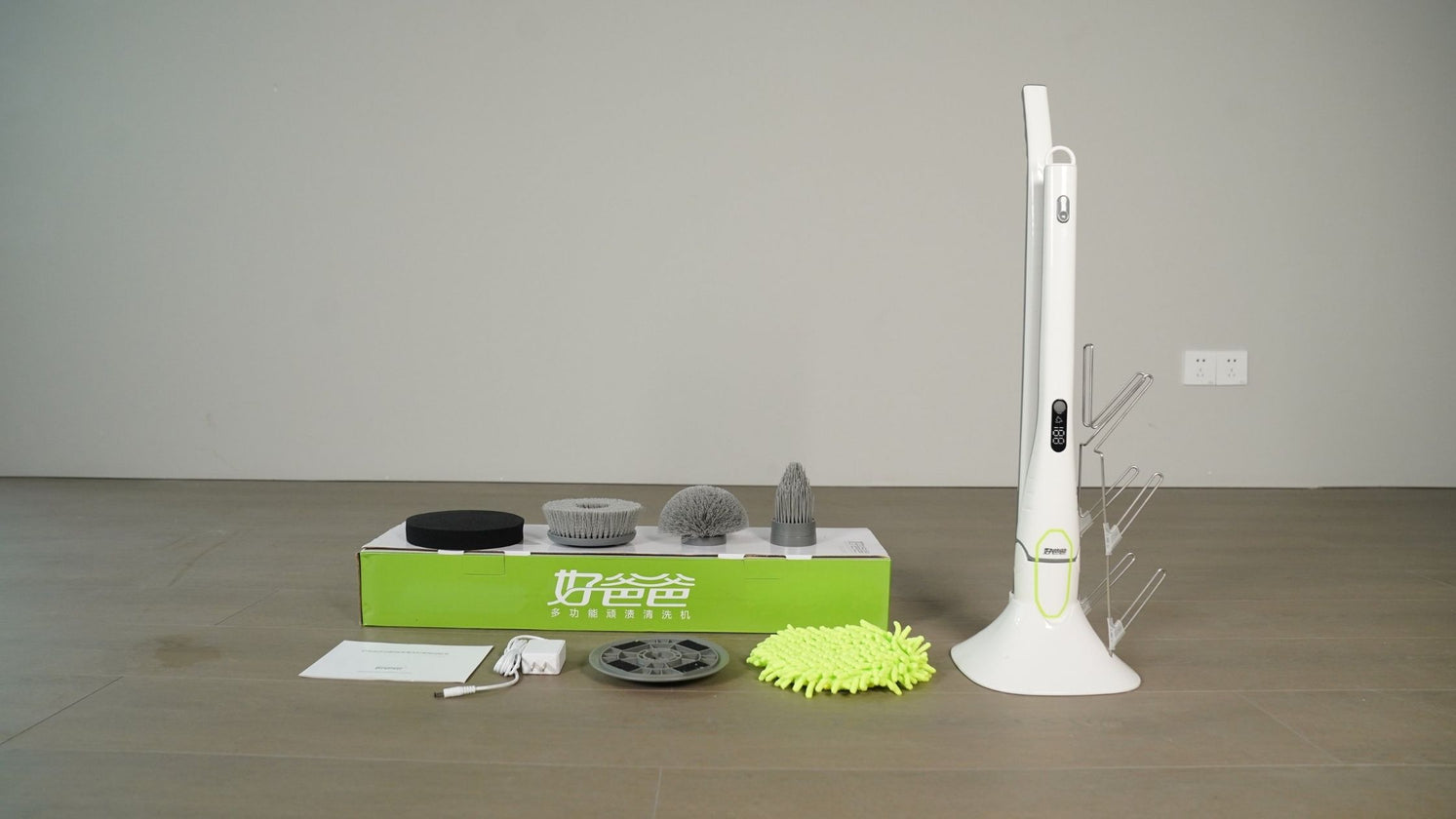 The Goodpapa Spin Scrubber is the new cordless and rechargeable scrub brush that makes cleaning faster and easier.
The spin brush blasts through grime for a sparkly clean every time. Even dirty old tiles are no match.
Scrub away calcium deposits, soap scum, and hard water stains effortlessly.
The secret is in the rotating brush that spins at 180- 280RPMs with 2 speed control. The incredible torque busts through any caked on mess.
No batteries are needed... it features a rechargeable battery. Just plug it in when you need to recharge.
We love that it comes with and extension pole so you don't have to bend and strain!
Features:
Cordless spin scrubber: Powered by built-in 2 rechargeable 7.4V-2000mAh Lithium, the electric cordless spin scrubber can last continuously up to 1.2 hour after only 2.5-3 hours fast charging. The 360-degree high rotate speed, 84W Power and cordless design meets your need of long working duration to clean and wipe the dirt thoroughly without interruption.Especially healthy for back pain and arthritis. Save a lot of time for daily cleaning.
2 speed control & digital display:① Low Speed: 180r/Min ; ②High Speed: 280r/Min; When the scrubber is in low gear, you can squeeze by gravity without pressing the button to make the machine reach high gear; ③ Digital Display: LED display supports power 100% clear prompt process to avoid the interrupted of cleaning. Red Light with 280r/Min,Green Light with180r/Min
Multi function cleaning brush & water-resistant : Goodpapa power brush come with the 25 inch extendable handle. The short spin scrubber is suitable for cleaning closer places. And the long spin scrubber equipped with the extension arm is suitable for cleaning long distances so you don't have to bend over or strain your neck reaching somewhere high. Meets your different need! The highly sealed design makes it also resistant to splashing water and can be used under wet situation.
Benefits:
- Cuts through soap scum, mildew, grime and dirt
- Works without harsh or abrasive chemicals
- Indoor/Outdoor use
- Cordless and Rechargeable (Charger Included)
- Flexible bristles mold into cracks and crevices
- Great for people with arthritis
- Lightweight and easy to handle
- Extension pole extends to 44 inches
- Use to clean bathroom, kitchen, hallways, and more
- Incredible torque blasts through grime
Stop scrubbing! let the Goodpapa electric spin scrubber do the work for you

Leave A Reply
Your email address will not be published. Required fields are marked *