Goodpapa electric spin scrubber M1-- A different spin on bathroom cleaning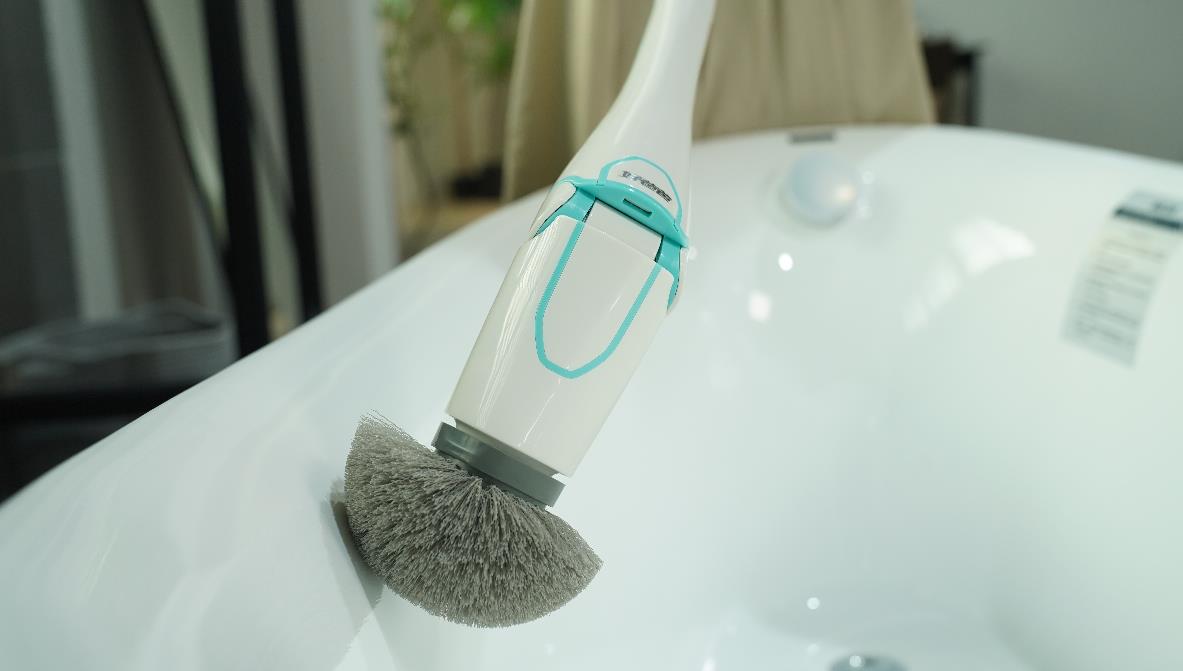 You can probably name hundreds of things more fun than cleaning your bathroom. But, with the right tools, at least you can scrub it from floor to ceiling quickly.
The Goodpapa Electric Spin Scrubber can scrub your tub, tiles and floor to rid them of dirt, dust, limescale and soap scum. And with an arm that extends up to 43 inches, it makes it easier to clean hard-to-reach areas.
They can efficiently break down all kinds of unwanted filth in a matter of seconds. At least that's what Amazon shoppers say about the Goodpapa Cordless Electric Spin Scrubber. Many reviewers claim its incredible cleaning power has saved them a ton of time (and hand cramps) while maintaining a spotless home. 
It is so tiring to keep scrubbing to clean the tub, tile or floor, especially to the corner part. Actually, a good electric spin scrubber could help you do the work easy. After doing survey on functions of many spin scrubbers, just spend a while checking through some important information to make you decided. Goodpapa spin scrubber is upgraded with new bonus.
It comes with Four different brush heads: a corner brush that's ideal for hard-to-reach crevices, a flat brush that's perfect for glass and tile and a round brush that works best for the tub and sink.
4 multi-purpose brush heads:
Extra-wide flat brush for hard floor, tile, wall, door, window, glass, patio furniture, pool
Small flat brush for shower, kitchen, grease, stove, grill
Comer round brush for curved surface, bathtub, sink, baseboard or toilet
Pointed brush for tile grout, edges, corners, cranny and tight places. 
A few other perks: It's cordless (thanks to a quick rechargeable battery) and it's quiet.
Leave A Reply
Your email address will not be published. Required fields are marked *