Goodpapa Electric Spin Scrubber on the Market Right Now – Your Way to Easy Cleaning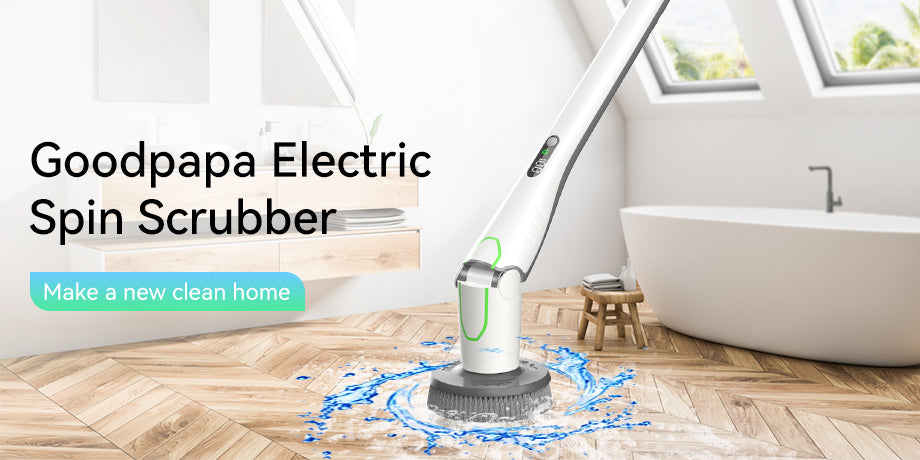 Cleaning the house has become an integral part of people's daily life, and it is tiring to keep scrubbing to clean the bathroom, floor or glass. So, using a professional cleaning tool in housekeeping is essential; it will help you do more easily. Here we offer the best cleaning tools, including window cleaning tools, bathroom cleaning tools, electric spin scrubbers, etc. After surveying many cleaning tools, it's time to make you decided now.
Goodpapa electric spin scrubber MT1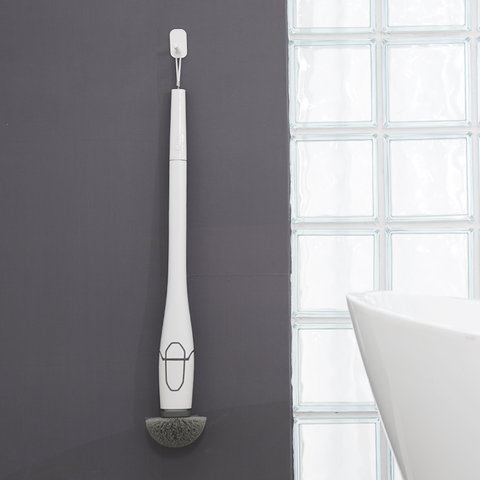 Goodpapa electric spin scrubber included a durable 4,000mAh battery in its electric spin scrubber. It ensures that the unit can run for up to three hours on a full charge. You can monitor battery life on the LED indicator that shows when the battery reaches 30%, 80%, and 100% of charge.

The first thing you notice is that the product is lightweight. That makes it easy to operate and move around. The extendable brush head ensures you can reach various surfaces without bending. The maximum extendable length is 43.3 inches, and you can also adjust the angle from zero to up to 80 degrees.

The unit is fairly quiet, operating volume is less than 70dB. However, it can take care of most hard water stains, mold, mineral deposits, and other types of stains. The four multi-purpose brush heads maximize the versatility of the unit.


Goodpapa electric spin scrubber QXJ-100

The electric spin Scrubber looks like a an electric standing broom and can be used with or without an extension. It is not heavy to pick and use on wall, but needs both hands for long time usage. It weighs 2.6 kgs. The extension handle is 60 cm long so you can reach the floor and ceiling easily. The head of the scrubber can be bent to 82 degrees for ease of use and the lower part is fully waterproof for water bucket usage. It has an 84W motor and two 7.4V / 2000mAh rechargeable lithium batteries. Recharging takes about an hour and half for 2 to 3 hours for usage depending on the speed of the motor. The 84W power motor has a torque of 40kgf.cm which offers more than enough power for most household tasks.

On the scrubber body a LED Display presents the battery percentage and the speeds – you can hear/see that anyway. A button in the display works as on/1st speed/2nd speed/off. The scrubber has a metal rack and a scrubber base when on the closet. It holds the accessories together for easy reach.

The electric spin scrubber with 6 Replaceable Brush Heads, You can clean for bathroom, different floors, car, walls, windows, glass surfaces, patio furniture, tile grout, shower, toilet, bath tub and kitchen, it also cleans car tires well. Greatly meets the need for cleaning in different scenarios. The highly sealed design also makes hurricane spin scrubber resistant to splashing water and can be used under wet situation.
Leave A Reply
Your email address will not be published. Required fields are marked *