The Best Toilet Brush keeps your favorite seat in the house free of bacteria.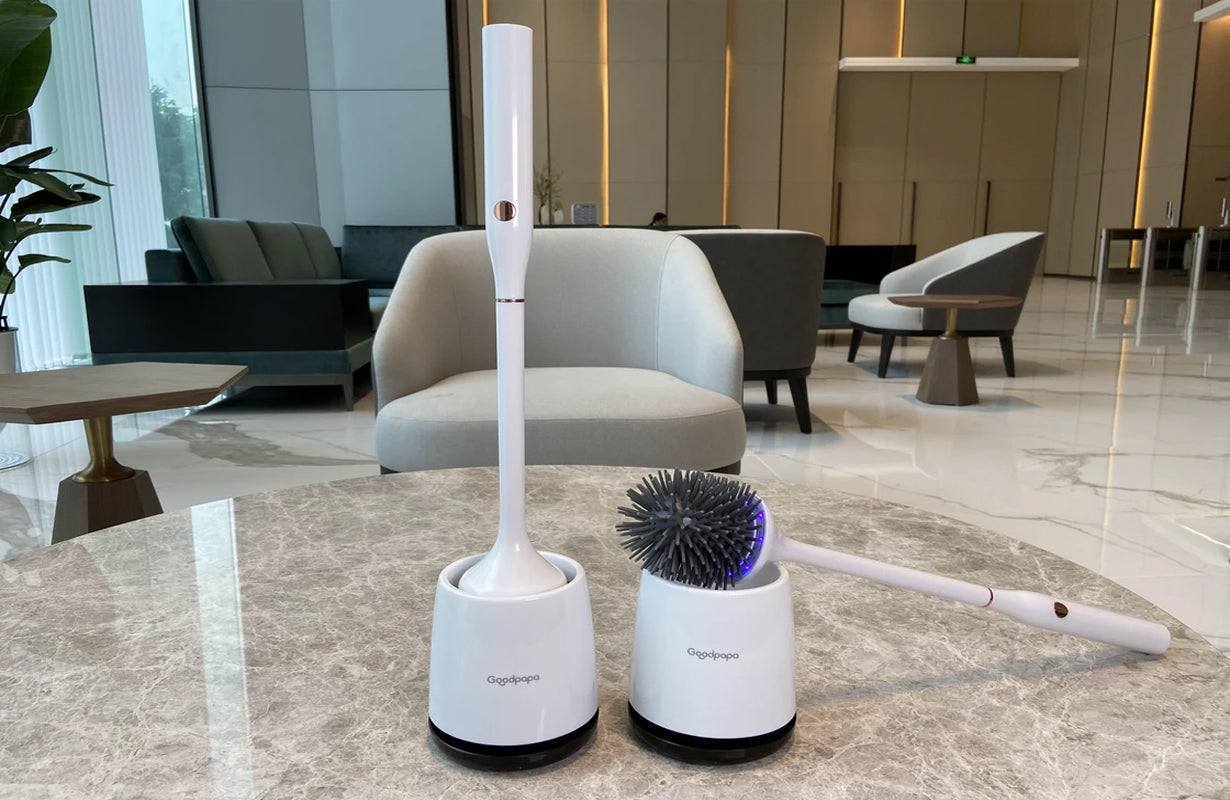 GOODPAPA announced the launch of the 2nd Gen Electric Toilet brush(MT2). This electric rotation, UVC sterilization toilet brush provides fast, self-sterilization cleaning and features one button control design.This one-of-a-kind toilet brush is available now on Goodpapa official web
For some people, Maybe GOODPAPA smart toilet brush is a new product, but for over 1000 backers and more than 40000 global users, they have already felt the magic of this product ahead of time in July 2020. So a lot of work went into its electric rotation, UVC sterilization function and other innovation,which given a different cleaning experience in toilet cleaning.
"Cleaning the toilet is one of consumers' least favorite household chores," said Yang, President- General Manager. "GOODPAPA MT2 is a real gamechanger in bathroom care. It makes cleaning the toilet easier and more effective, especially in the era of Covid-19, we're sanitizing every single thing in our houses while we're quarantining."
The iteration of MT2 based on user feedback of MT1. GOODPAPA was launched on the eve of mother's day, expecting that people who are busy with household chores will save time for themselves and spend more time with their families.
Click, Swish and Self-clean
No one likes using or storing a dirty toilet brush, which research indicates can harbor millions of germs. And between cleanings, those germs can thrive in and around brush caddies, multiplying by the millions. GOODPAPA MT2 finally lets consumers get rid of their dirty brush and caddy.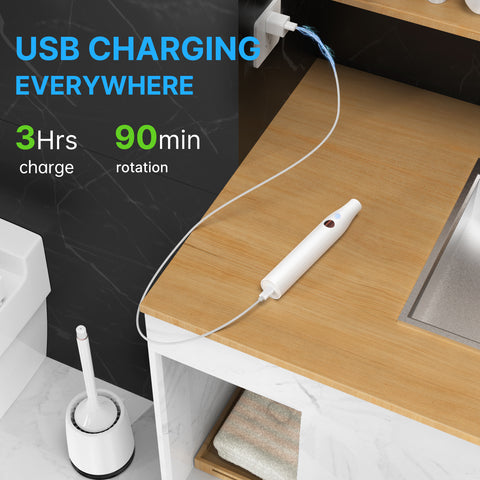 Electric cleaning-Improved motor goes at a speed of 300

RPM,

can

 

clean

 

away

any

stain

 

quickly
Using UV-C sterilization at a wavelength of 270-285nm, and reaches 99.9% bacteria & germs will be killed within 2min. Finally, when

you

'

re

done, just set it in its base to self-clean.
Redesigned TPR brush head and an extra replacement bristle brush head to provide deeper and durable cleaning.
Goodpapa MT2 is a sturdy, ergonomic wand allow you to reach the surfaces you want to clean with much less effort and without having to bend and experience back strain as much as you normally would. 
There's even a built-in reservoir underneath the brush that catches any excess moisture, allowing it to dry more efficiently and preventing that humid germ-breeding ground.
Enhanced battery life that can nonstop battery life of 1.5 hours, it can stay charged and work for one months until the next charging cycle is required. 
The charging part adopts top-level craft plus segmented design,

It is not awkward, even if the charging handle is brought to the living room for charging.
It charges via USB-C to easily integrate with your other gadgets, giving you a better charging experience.
Keep your porcelain throne clean with the GOODPAPA Electric Toilet Brush(MT2). This intelligent gadget keeps your favorite seat in the house free of bacteria.
GOODPAPA official website: https://www.goodpapa.net/
GOODPAPA email: support@goodpapa.net
Leave A Reply
Your email address will not be published. Required fields are marked *