Things to Consider Before Buying Electric Spin Scrubbers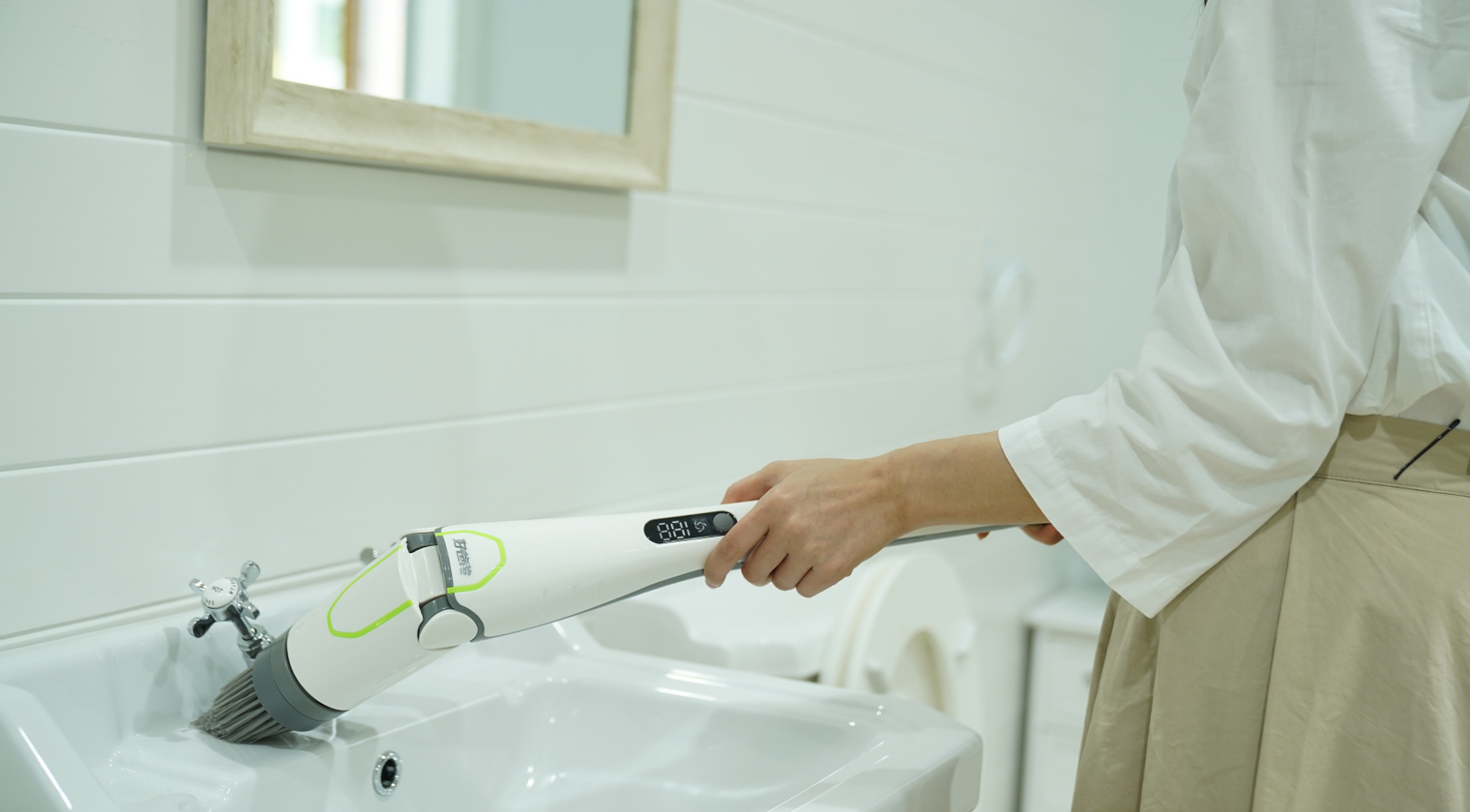 When shopping for the best electric spin scrubbers, you may want to pay attention to specific details in order to find what works for you. Here are some of the things to check out when shopping for the best scrubbers.
Battery Capacity and Runtime: Cordless spin scrubbers run on battery power. The duration of cleaning is pegged to the capacity of the unit's inbuilt battery. Ordinary, a battery capacity of 4000mAh and above is awesome. So, be sure to confirm that before check out.
Noise Level: You don't want a very noisy scrubber, especially now that everyone is at home. A good electric spin scrubber should have minimal noise during operations. When shopping, I suggest choosing brands with noise levels equal to or less than 70db.
Replaceable Brush Heads: Rough or even surfaces differ in the tools and intensity of cleaning. To guarantee spotless cleaning of all surfaces, most manufacturers provide a range of brush heads for each spin scrubber. So you might want to check the package box for additional scrub heads. And they come in different types. Some are flat, others are round, while others are pointed. And all are specifically built for cleaning different surfaces.
Extension Arm: Another crucial consideration when shopping for an electric spin scrubber. Models and brands with an adjustable extension arm make the whole cleaning process fun and easy. You get to access tight spaces and corners with so much ease. This is something you definitely want to consider. I recommend varieties with a digitized extension arm that readily extends at a press of a button.
Cordless or Corded: Cordless spin scrubbers are more portable compared to the corded varieties. Besides, they provide more flexibility during cleaning operations. Depending on the capacity of their inbuilt batteries, the runtime of your scrubber will vary. On the other hand, corded electric spin scrubbers can be used for extended cleaning intervals. They draw power directly from the mains. However, they aren't as portable, flexible, or versatile.
A 360-Degree Spin Brush Head: The spinning brush head is the part that does the cleaning. For flexibility and spotless cleaning of any surface, the head should be able to revolve easily. Choose brands with 360-degree spinning brush heads.
Goodpapa Electric Spin Scrubber QXJ-100
A multipurpose spin scrubber that works excellently on tiles, walls, floors, carpets, and other surfaces. It comes with a set of 5 waterproof replaceable heads suited for cleaning different surfaces.
The rotating brush head is waterproof thus ideal for use in wet conditions. The brush heads include a flat brush, round brush, sponge brush, coral velvet brush, and Chenille brush. You won't have to worry about electrocution or short-circuiting. The package includes a storage rack for convenient drying or storage after use.
The kit comes with an adjustable extension handle for easy access to hard to reach places. In addition, the electric spin scrubber features an LED display screen for tracking battery charge. Moreover, the LED display also allows for efficient monitoring of various operational parameters.
Goodpapa Electric Spin Scrubber QXJ-M1
An inbuilt 3.7V 4000mAh rechargeable battery provides a runtime of up to 3 hours. The spin head includes a 280 rpm high torque motor for a fast and easy swoop cleaning experience.
Its all-metal design ensures unmatched durability. That also makes it ideally suited to withstand torsion of up to 60 kg during cleaning. The supply package includes a set of 4 multi-purpose brush heads. These are ideally suited for cleaning different surfaces.
The rotating brush heads include the extra-wide flat brush, a small flat brush, corner round brush, and the pointed brush. The scrubber has a max sound level of 70db making it very silent during operations.
The extended handle design allows for easy access to hidden spaces and corners.
Goodpapa Electric Spin Scrubber QXJ-M2
The all-new Goodpapa spin scrubber is one of the upgrading scrubbers currently. It supports 2-speed settings, 230 rpm, and 270 rpm, for targeted cleaning. The IPX7 waterproof power scrubber head makes cleaning a worry-free experience. No risk of electrocution or short-circuiting due to water splashes and spills on the rotating brush head.
The unit is powered by a rechargeable Li-ion battery with an impressive runtime of up to 45 minutes on a single charge. The scrubber is lightweight and cordless. That makes the entire cleaning experience fun and enjoyable. The handheld power scrubber machine also has an extension arm for accessing corners, tight or raised places.
Goodpapa Electric Spin Scrubber QXJ-M3
Goodpapa spin scrubber is powered by a7.4V 2*2000mAh battery with a up t0 45 minutes runtime after 1 hour fast charge. Its inbuilt 270 rpm high-speed motor provides sufficient torque for the best cleaning experience. The 360 degree rotating brush heads are specially designed to meet most home cleaning needs.
It delivers spotless cleaning while operating at a max sound level of 70db. It is multipurpose and works well for cleaning tiled walls & floors in the bathroom, kitchen, garage, toilet, and surfaces like windows, etc.
The spin scrubber comes with 4 replacement brush heads to meet all your cleaning needs. The flat brush head is suitable for cleaning flat surfaces like walls and floors. The round brush is best suited for curved surfaces like bathtubs and sinks.
On the other hand, the corner scrubber head is best suited for cleaning hard to reach places like corners, etc. The brush heads are IPX7 waterproof rated meaning you can scrub surfaces without worrying about damaging the system components.
Leave A Reply
Your email address will not be published. Required fields are marked *