Where to buy electric spin scrubber?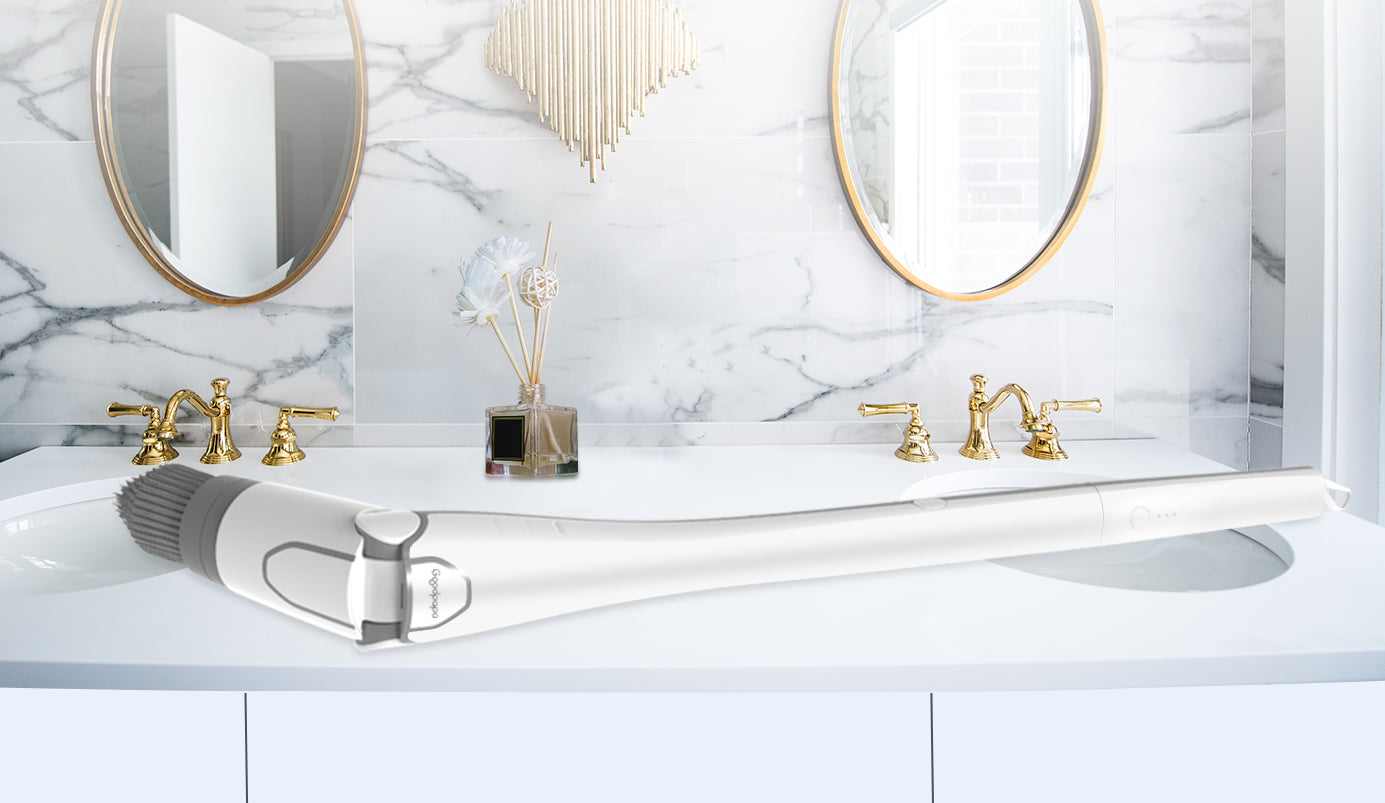 If you're worried about cleaning your bathroom, welcome to Goodpapa, Goodpapa has many different electric spin scrubber for you. Today let me introduce our electric spin scrubber.
Goodpapa Electric Spin Scrubber is more than a breath of fresh air for your bathroom, it's a cyclone of spinning, scrubbing spotlessness for sinks, showers and surfaces everywhere!
Cleaning the bathroom presents a whole set of challenges that normal day-to-day cleaning doesn't hold. The build-up of lime scale, soap scum and grime is bad enough, but added to the task of restoring line after line of hard-to reach grout between glazed tiles, clouded shower screens and mildew-covered corners from floor to ceiling, it's no wonder it's the number-one problem room in the house for cleaning.
Not anymore!
Goodpapa Electric Spin Scrubber laughs in the face of lime scale and mocks that mouldy mildew!
On the scrubber body a LED Display presents the battery percentage and the speeds – you can hear/see that anyway. A button in the display works as on/1st speed/2nd speed/off. The scrubber has a metal rack and a scrubber base when on the closet. It holds the accessories together for easy reach.
With a super-powerful motor that spins at a whirlwind 280rpm, and six different interchangeable heads, there isn't a surface in your bathroom that it can't clean!
The electric spin scrubber with 6 Replaceable Brush Heads, You can clean for bathroom, different floors, car, walls, windows, glass surfaces, patio furniture, tile grout, shower, toilet, bath tub and kitchen, it also cleans car tires well. Greatly meets the need for cleaning in different scenarios. The highly sealed design also makes hurricane spin scrubber resistant to splashing water and can be used under wet situation.
With little or no cleaning fluids needed the power of Goodpapa Electric Spin Scrubber will keep your bathroom spotless and take all the effort out of scrubbing.
But that's not all!
Reach across the bath or shower cubicle without any effort, and without dragging a cable from a distant wall socket!
PLUS- use Goodpapa Electric Spin Scrubber outside the bathroom! Even outside the house! 
Scrub all that black, filthy brake dust from your car wheels, clean the mould and dirt from garden furniture. Blast burnt-on stains from oven doors and BBQs
Once you've powered your way through the hard-to-clean, hard-to-reach dirt and stains around your home, you'll soon see that Hurricane Spin Scrubber takes ALL the worry and work out of the toughest scrubbing tasks.
Why not see for yourself? Take Goodpapa Electric Spin Scrubber for a spin, today!
If you want to know more about our electric spin scrubber , you can contact us : support@goodpapa.net
Leave A Reply
Your email address will not be published. Required fields are marked *