Which power scrubber should I choose?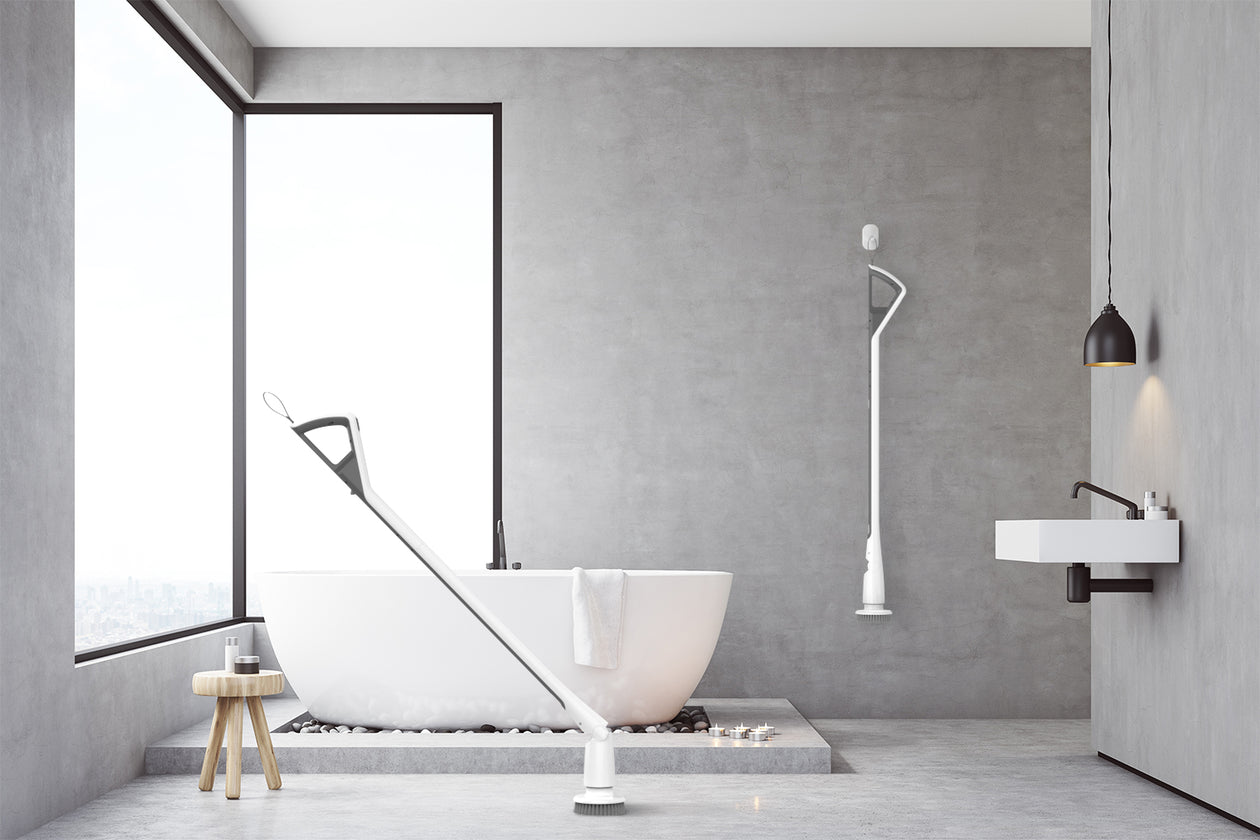 Have you ever wondered which cleaning machine to choose as your cleaning tool today?
Have you ever wanted to choose a cleaning company to clean for you?
But when you find that the charge is high, because it will involve personnel insurance costs, and sometimes the house may not be thoroughly cleaned, you will be disappointed.
So, as the owner of the home, how can I clean it better?
In addition to using ordinary detergents, what other tools can make our house cleaner?
For instance, cleaning the bathroom isn't exactly an enjoyable task, but the best bathroom power scrubbers make chore day infinitely easier. But how to choose power scrubber?
Spin scrubbers are manufactured in various designs and sizes that suits different cleaning applications. We've just launched the all-new Goodpapa electric spin brush M3, a completely re-engineered version of the Goodpapa that is a huge step up from our M1 version.
The Goodpapa electric spin scrubber M3 can clean your tile, yet it in every case needs more. Electric Spin Scrubber is the new cordless and battery-powered scour brush that makes cleaning quicker and simpler. It impacts through grime for a sparkly spotless without fail. Indeed, even filthy old tiles aren't a match from Spin Scrubber! Presently you can scour away calcium stores, cleanser rubbish, and hard water recolors easily. The mystery is in the turning brush that turns at 280 RPMs. Cordless and augmentation handle lets you effectively reach up high and down low.
Goodpapa electric spin scrubber has extraordinary torque that can bust through any built up on mess. No batteries are required.The Goodpapa Cordless Spin Scrubber uses the most recent battery-powered innovation. It accompanies a free expansion post so you don't need to twist and strain. Regardless of whether you have joint inflammation or back issues, the turn scrubber will give you the outcomes you want, without the torment. In addition this Spin Scrubber accompanies 4 brush heads to ensure you get all your difficult to arrive at regions! 
Extra-wide flat brushfor hard floor, tile, wall, door, window, glass, patio furniture, pool;
Small flat brushfor shower, kitchen, grease, stove, grill;
Comer round brushfor curved surface, bathtub, sink, baseboard or toilet;
Pointed brushfor tile grout, edges, corners, cranny and tight places.
As you use efficient tools in cleaning, you may also find cleaning as an enjoyable process that leads to satisfying results. Most importantly, as you finish your cleaning process quickly, you can then have time for relaxing or doing other pleasurable things that nourishes and recharges you.
If you want to use a shorter time to clean, I suggest you use a cordless electric spin scrubber. As we all know, the cleaning time of a scrubbing manually is much longer than that of a cordless spin scrubber.
Leave A Reply
Your email address will not be published. Required fields are marked *